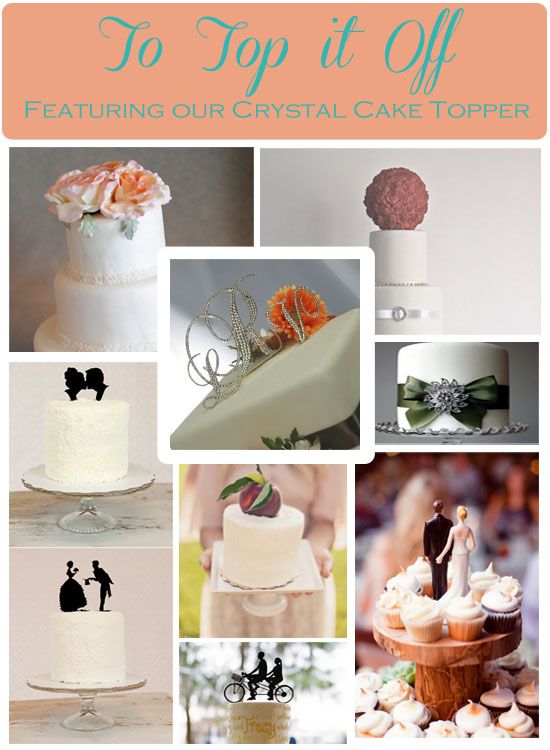 You've booked the location. You've picked the dress. You've ordered the cake. Now it's time for those subtle little details that really make your wedding feel special. How about "topping it off" with one of our fabulous,
Swarovski Crystal Monogrammed Wedding Cake Toppers
! 

Okay, now you might be thinking-- "I hadn't really thought of what kind of cake topper we'd have..." But let me ask you this. When you think of all those classic, time-honored wedding photos, what comes to mind? Now for myself, as a child of parents married in the 80's, I think of puffy hair, shoulder puffs, and my parents cutting the cake. It's the quintessential, "We're starting our new life together" photo! Well, that and the oh-so-(not)-fun, cake smashing pic...
So, not only are all your guests waiting for this first, precious moment as "Mr. & Mrs." but the photographer is too. And let's be honest, you know you're going to have to buy this photo. So why not make it memorable? Whether your man is into bicycles, has a great sense of humor, or just lets you have your way and get a fresh-flower-covered cake, the topper is a special way to broadcast who you are as a couple.
As a final thought to "top off things off," keep your topper in a special place. That way, on your one year anniversary, it can get a second life adorning your top tier as you and your hubby celebrate a fantastic first year of marriage.