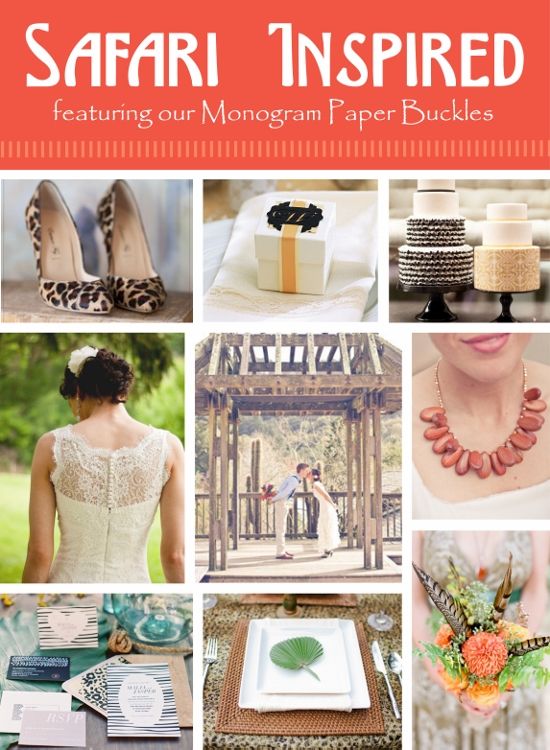 Have you ever heard of a safari themed wedding? Would you ever consider it? What if you could still maintain the elegance and class of a wedding with a safari-inspired theme? Maybe you and your husband-to-be have been on a safari before or are going to Africa for your honeymoon. Maybe you are an animal person who loves the wilderness. Or maybe you just love animal print!
There are plenty of ways to incorporate this theme into your wedding without going overboard or taking away from the elegance of a wedding. Add fun details to your wedding attire, like leopard print shoes or a bold necklace that goes with the color scheme. A vintage lace or cream colored wedding dress would go well with the rustic style of this wedding theme. You can add wild bird feathers to your bouquet and the boutonnieres as well to highlight the aspects of nature in your wedding.
Of course, your invitations should reflect the wedding theme so have fun with various animal print styles! Do some research to find the perfect location for your wedding. Look for an outdoor location with a vintage look and lots of lush greenery to go with this wedding theme. For the reception, think about leopard table cloths and zebra cake. Work with the cake designer to come up with something creative for this theme. Maybe even consider animal print cake balls!
For wedding favors, you can wrap your gift with an animal print ribbon and one of our monogram paper buckles. These will add a personalized touch to any favor box and the buckles can even be used as napkin rings if you want to pull the look together. You can really get creative with this theme and plan a unique wedding experience that will be sure to impress. The important part is to plan a wedding that you will truly be happy with!