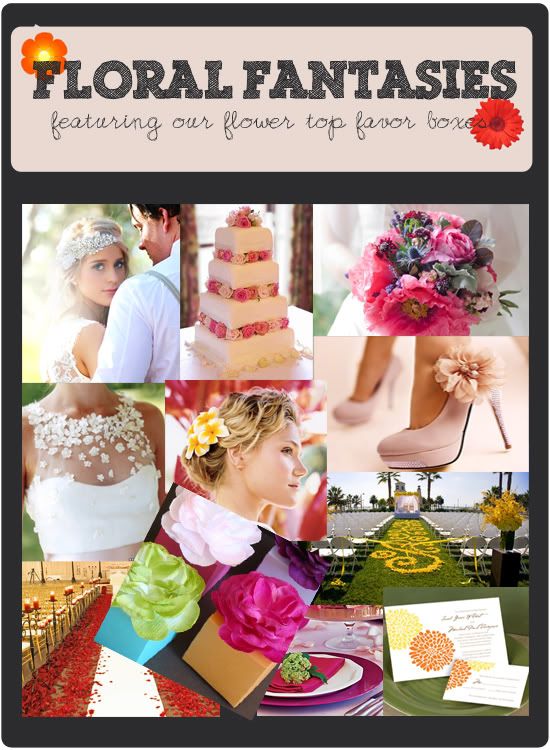 There is something so mystical and beautiful about flowers it is no wonder they are stealing the hearts of brides. Instead of including flowers in the bouquet and as centerpieces, brides are now opting for ceremonies and receptions centered around a floral fantasy.
Flowers are versatile, they can add a little something to your reception, hair, dress, invitations, to say the least. Flowers also have the ability to be played up or down depending on venue and your vision.
Traditionally we know flowers to be included in the reception at the alter and in the bouquets, why not try flowers as aisle runners? Red roses trickling down the aisle to your groom oozes romance. You can even try other flowers for this if your venue calls for a flower of a different color (look at the yellow silk petals above, how gorgeous!).
Also, we are seeing brides more and more choose to add flowers in their accessories. Nothing says feminine more than lace details of flowers on the bodice or the silk-illusion net.
Headbands and flower pins are also gaining popularity. Depending on your venue, dress, and color scheme you can pin point the exact look that would work for your big day. Outdoor weddings call for breezy accessories, think a simple flower in your up-do. Or a headband adorned with diamond encrusted flowers laying in your tousled waves. Either way, both looks are effortless and beautiful.
Flowers, flowers, flowers! We can't get enough. Hopefully we have inspired you to turn to mother nature for ideas and decor for your wedding! Happy planning.
Images from clockwise: Total Beauty, The Knot, Brides, Bride In Dream, Project Wedding, Vp Gifts, Dilshil, Gracious Bridal, Decor Details, Martha Stewart Weddings, Somethingborrowedandblue