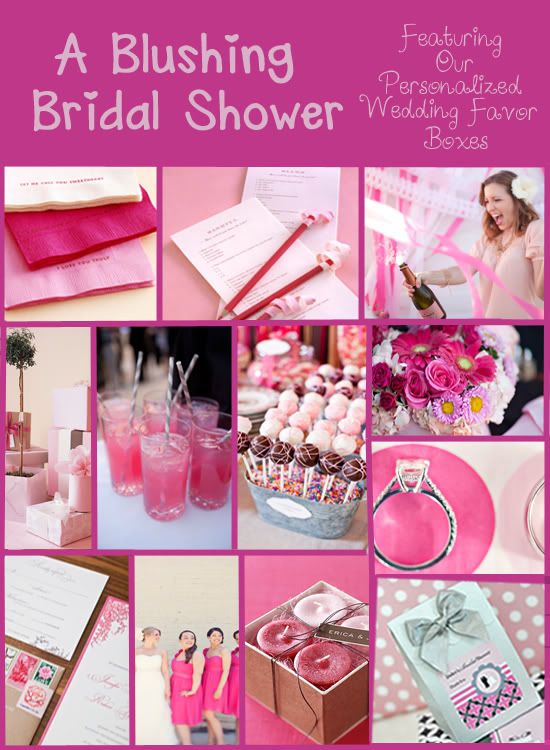 One day many of you will find yourself in the role of the bridesmaid stumped on planning a bridal shower that is both a beautiful and memorable event. Here at Gracious Bridal we are lending a helping hand offering a soft and blushing bridal shower inspired by a palette of pink.
When planning a bridal shower it is a must you cover the necessities and clear them with the bride. Date is most important, followed by invitations and venue. For an all pink shower, it is important to have each aspect stick to that color palette. This includes the invitations, thank you cards, favors and of course, decor.
Now comes the fun part, the decorating!
Having an all pink theme may seem overwhelming but because pink comes in array of shades from magenta to baby pink you won't find yourself limited to one shade.
Take note of all the places you can incorporate pink. From
the pink lemonade drinks, to the pink cake pops, and the pink embossed napkins. Make it extra special by noting on the invites to bring all pink presents and dressing in various shades of pink.
At the end of this beautiful event, you may want to talk to the bride about including some form of a wedding shower favor. Our Personalized Wedding Favor Boxes allow the bride the most flexibility and customization. Within our spacious boxes is enough room to include a customized letter and a pink candle engraved with the date of the soon to be wedding. What is so fun about this part is allowing the bride's creative juices to flow and assisting her in making her wishes become reality!
Images (clockwise from top): Martha Stewart Weddings, Martha Stewart Weddings, Wedding Chicks, Style Me Pretty, Style Me Pretty, Gracious Bridal, Martha Stewart Weddings, Style Me Pretty, Style Me Pretty, Martha Stewart Weddings, Style Me Pretty, Style Me Pretty