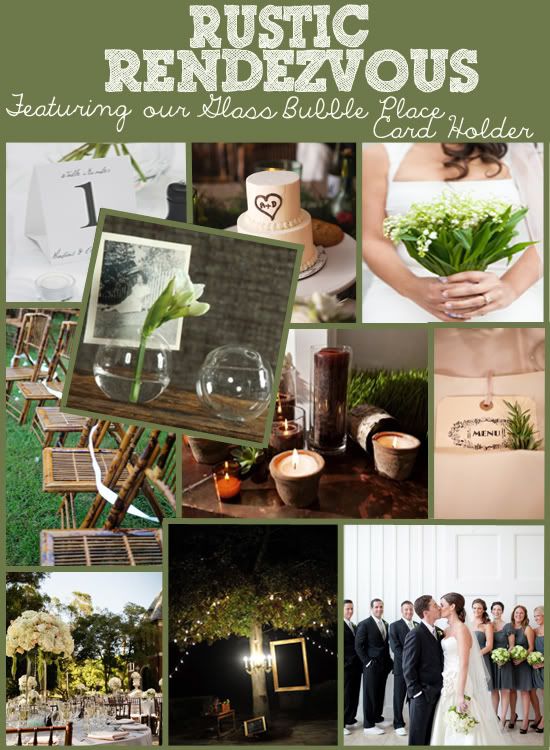 Less is more when it comes to planning weddings this summer. Being a minimalist on your big day sure does pay off especially when you include beautiful rustic accents.
Instead of weddings filled with over the top accents and colors, minimize your color scheme and choose meaningful embellishments. This way, even a large wedding can feel intimate and welcoming. Cedar, burlap, wood, and glass are all great textures to incorporate. Sticking to the neutral color palette of olive, white, egg shell, and brown is not only warm and rustic, but can work in any venue.
Our Glass Bubble Vase Placecard Holder is the perfect accent for the occasion. Not only will it add a little sparkle to your table setting but this eye catcher can also be taken home as a favor for your wedding guests. Consider pairing it with a similar flower from your wedding bouquet or centerpiece.
At the end of the day, your wedding should be turning your dreams into a reality. Making this day the happiest of your life can be done. We are hoping these ideas have offered you something to plan from, good luck ladies!
Images (clockwise from top): Style Me Pretty, Style Me Pretty, Style Me Pretty, Style Me Pretty, Style Me Pretty, Style Me Pretty, Style Me Pretty, Style Me Pretty, Gracious Bridal