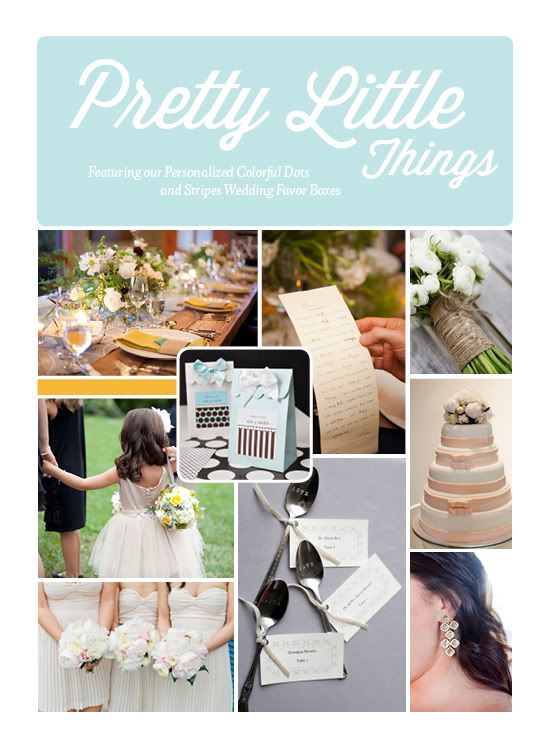 It's the little things in life. The pretty little things, that is! This post is dedicated to the little ideas and quirks that we couldn't help but share with you ladies!
We came across a fabulous guest book idea, perfect for the grammar-loving couple out there! Instead of your guests signing a book that will probably never be showcased, nor get any long-lasting use out of, how about give them a game to play allowing them to document their presence! Mad Libs: Guestbook style. Alright, we just made that name up but this is a seriously fun idea for your guests to feel a part of your future. Create a template that will allow your guests to fill in verbs, nouns and adjectives describing future activities you and your hubby will partake in. Think honeymoon, date night, vacation spots, your first pet... You will have a blast reading through all your guest's hilarious ideas for your future, and who knows, you might stumble upon a great idea in the process!
It's always difficult trying to find a seating chart design that is functional AND pretty! Ever thought of using vintage spoons to achieve this process? Neither did we! Visit your local resale shop for vintage silverware that can be engraved with sayings such as "Love" (pictured above) or even your wedding anniversary. Then attach a pretty little ribbon with the place card, telling your guest where to find their seat. This idea is a fantastic way to avoid table number chaos in a unique way, allowing your guests to take their personalized treat home.
Speaking of gifts....today's featured item is our
Personalized Colorful Dots & Stripes Wedding Favor Box
. This is the perfect springtime wedding gift! The box is available in many colorful hues, attached with a pretty little satin bow. Fill this box with cookies, chocolates or candies to satisfy the sweet tooth in your circle of friends!