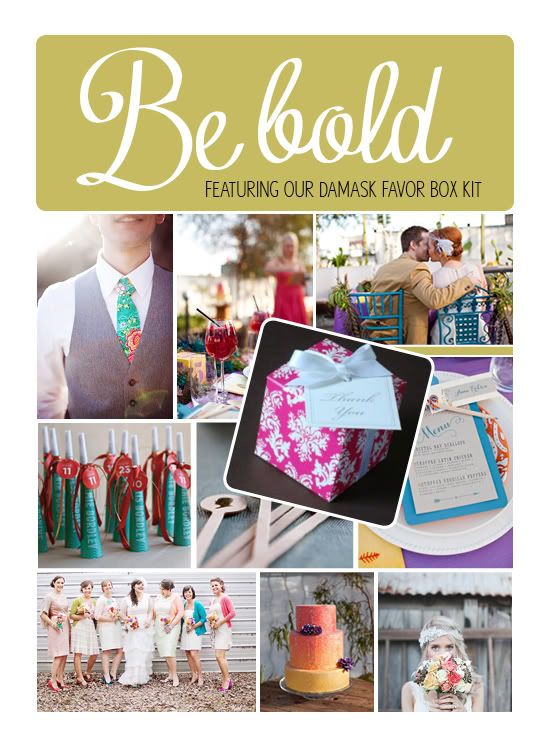 You should never be afraid of bold colors! If used tastefully, they can inspire you to create a fun, care-free environment perfect for your big day.
Bold colors are the perfect accessory for your wedding day because they can be used in so many creative ways: Cake, flowers, chairs, tablecloths, dresses, shoes, drinks....the options are endless! The important thing to keep in mind is not to go overboard with the color schemes. Too much of a good thing can be distracting for your guests. It's important to plan out ahead of time where exactly you will be using your beautifully bold colors and how they will all mesh with one another.
We suggest exploring a little bit of color theory before you begin scouring the web for accessories. Just because you're in love with two bright colors, doesn't mean they were meant to go side by side. Consult a color wheel to help you. Try to choose complementary colors that will look great together, but not detract from the bride, of course!
Our beautiful Damask Favor Box Kits are the perfect pop of color for your reception. These gift boxes come in five gorgeous and bold colors that will catch your guest's eye and keep them wondering what little treat might be waiting for them. The damask finish adds interest to these cute little boxes and sophistication that your guests will appreciate.
We hope this post has encouraged you to be as bold as you want in your planning process. Don't be afraid to choose your favorite color as an accent. That's the beauty in planning your wedding day: Whatever you say goes!