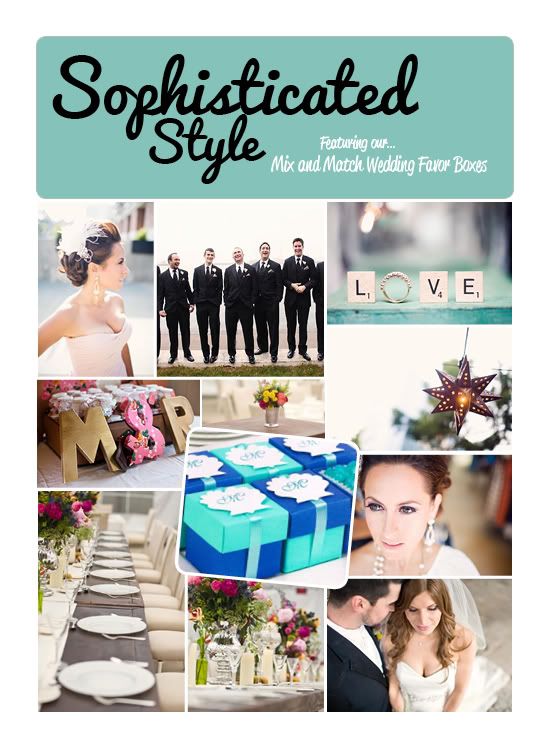 Hi ladies! March is upon us and if your big day is this spring or summer you must be internally freaking every time you look at the calendar. There's no need to worry though (we promise!) We've got excellent last minute ideas and favor options to give your reception the extra boost it might be looking for. Our goal at Gracious Bridal is to guide you in your selections to achieve a flawless and romantic event.
Sophistication, an elegant word no matter how you say it, but what does it mean? Sophistication is the quality of refinement - displaying good taste, wisdom and subtlety rather than crudeness. To us, sophistication is the ultimate adjective you could choose in describing your wedding. It's the ability to throw together a special soiree so sweet and enchanting, your guests can't help but admire. What does sophistication mean to you?
To us, the best way to convey sophistication on your wedding day is in the way you present yourself. What does your dress look like? How about the reception location? Your flowers? Favors? No matter what decisions you've already made, you can still incorporate our love of refinement without compromising your signature style!
A great way to achieve said style? Hair and make-up, of course! Each bride pictured captures the essence of poise in how they've chosen to look on their wedding day. Elegant updos are timeless and versatile. Wear your hair up for the ceremony and let the pins out for the reception. The look is so effortlessly gorgeous and chic. Prefer your hair around your face? Wavy curls are the look of the moment not soon to go out of style. Can't decide how to do your make-up? It's always a great idea to consult a professional if your budget allows. If not, have a practice session with your bridesmaids beforehand so you won't come across any unwelcome surprises on the big day. The look we're dying over is natural, long-lashed and fresh-faced.
Our Mix and Match Wedding Favor Boxes are a little touch of sophistication your guests can take home with them. These boxes come in multiple stylish colors and even a slight shimmer. They are the perfect pairing to your signature style of sophistication.