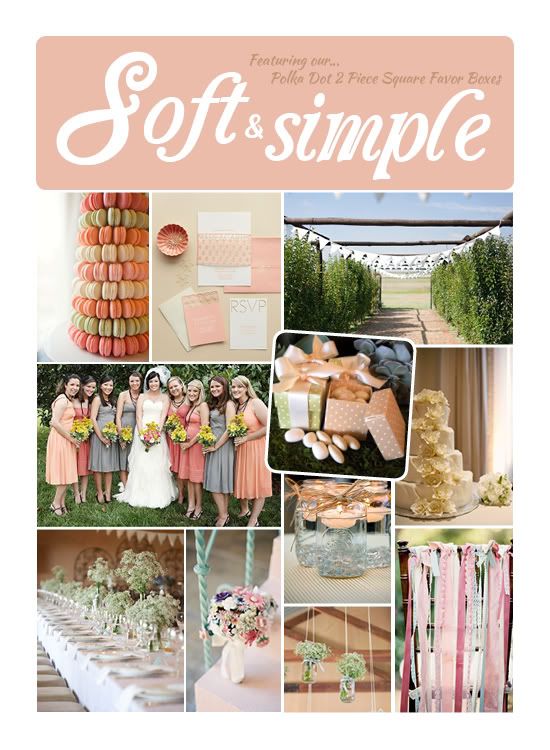 This week's post is all about creating a soft, intimate atmosphere on your wedding day. All you need are the right touches and you can easily create a beautiful day on a budget!
If you do have a budget for your wedding day (which we all do!) no need to fret that you won't be able to create the perfect setting and feel for your special day. It can be simple finding accessories for your reception, all you need to do is think outside the box! Resale shops and local vintage boutiques can be a great place to start. All you really need to do is pick a general color theme to start from and keep an open mind will scouring through these little shops!
A great way to create an intimate event is to make it look as if you put thought and detail into every place setting. Small assorted vases in different colors are the perfect accessory for tables because they don't overpower the table but still maintain an intimate feel. Ever thought about incorporating mason jars as vases? Neither did we, but we are loving the idea of creating a "floating candle" look out of a mason jar. It's such a simple (and budget friendly!) way to make a statement on your big day.
Need an easy and cheap way to glam up not-so-gorgeous reception chairs? Ribbons! Take some time picking out beautiful ribbons at your local craft store to create detail and downplay an unattractive chair. Using different colors, textures and ribbon widths will add emphasis to your look. Don't be shy with the little details of your big day!
Speaking of details, today's featured product is our Polka Dot 2 Piece Square Favor Boxes. These boxes come in two pretty spring-time colors: Green or Taupe with fun white polka dots. Our high quality boxes are made of extremely durable satin finish and the interior features the same pretty style on the outside of the box. These boxes are the perfect elegant touch to add to your sophisticated, soft atmosphere.
Images (clockwise from top): Style Me Pretty, Martha Stewart, Style Me Pretty, Ruffled, Pinterest, Pinterest, Style Me Pretty, Style Me Pretty, Pinterest, Gracious Bridal, Pinterest