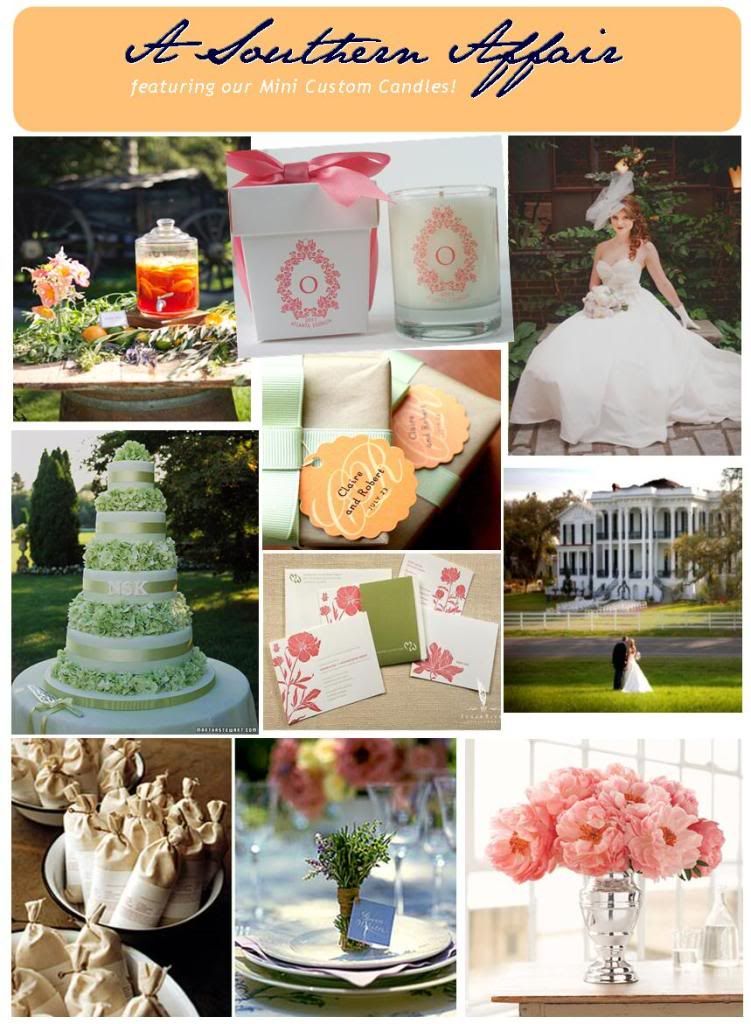 Ah, the classic southern affair! With a traditional flair for entertaining and a natural affinity for delicious cocktails, there's nothing like a southern wedding (true, we may be bias!)
With a true love for monograms, our southern brides love to integrate their custom look where they can. This monogrammed wedding cake above shows classic, block font initials, although we have often seen more elaborate and script-like varieties, from those placed directly on the cake in the form of fondant to lavish crystal-embellished monogram cake toppers!
Social graces reign in the south. Which is why southern brides never limit themselves when it comes to creativity in their wedding favors! We love this idea of real, wholesome grits packaged in a country-chic burlap bag for guests to enjoy the next morning. Similarly, a small bushel of fresh herbs at each guests place setting will go perfectly with any event hosted on a plantation or large estate. Even a wonderfully scented votive candle, like our Mini Custom Candles, can be imprinted with the bride and grooms names or monogram and give their guests that little trip back-down-the-aisle feeling when they get home and light it!
And, of course, what southern event is not complete with our an ice-cold helping of Sweet Tea? Always making a delightful (and appetizing) presentation, we love this large, glass container filled with fresh cut lemons and surrounded by beautiful blooms!